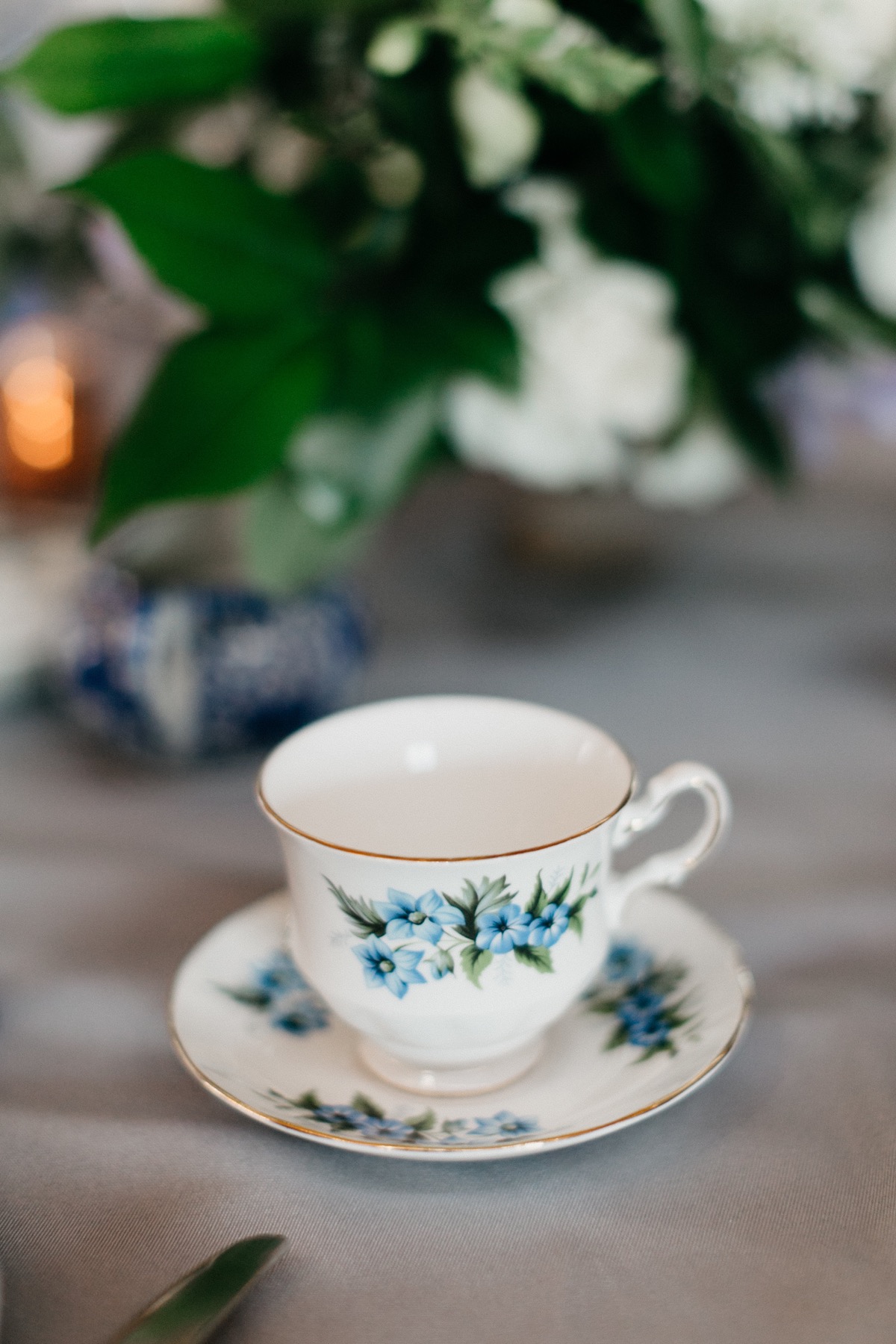 We received some most exciting news this week from Erica of Folie à Deux Events! Jenn & Teague's wedding has been featured on Chic Vintage Brides!
Beautifully captured by Rebekah Senter Photography, "An Earthy Yet Elegant Rustic Wedding at Rigmor House," describes Jenn & Teague's wedding day along with the preparations leading up to their nuptials. As you read along and view the photos, you'll feel like you were there, enjoying the day alongside everyone. Don't miss out on Jenn & Teague's interview questions about their experience with the planning process.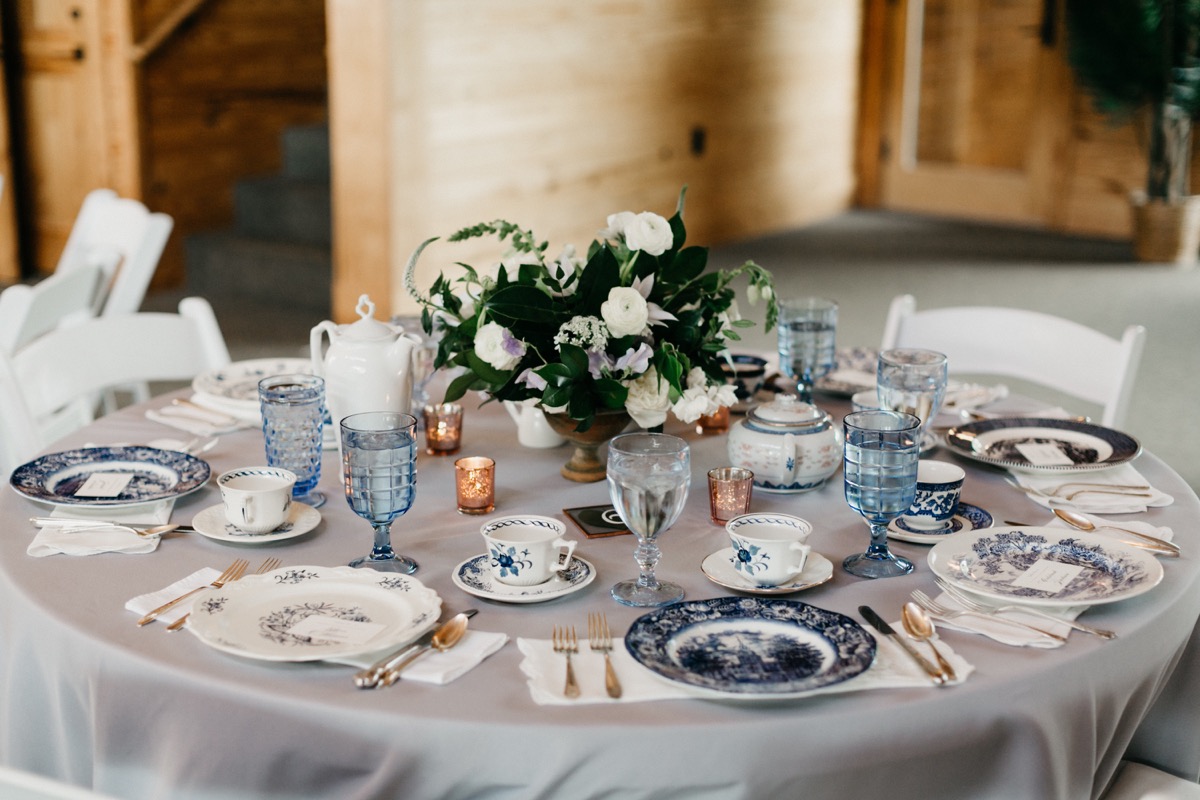 Our part in their wedding was to provide tea accessories for the afternoon tea.  Here's how Jenn  and Teague described their reception.
"We chose to do the reception in a British afternoon tea style, as we love having afternoon tea and wanted to share it with our family and friends! Jenn used to live in the UK when she studied modern and medieval Welsh (Celtic) literature and language at Bangor University in North Wales. Because of Jenn's love of Celtic history (she's a redhead after all!), we also integrated little touches of Welsh, Irish, and Scottish traditions into our wedding day and décor.
For the afternoon tea dishes and cutlery, we were very lucky to have Southern Vintage Table in the Chapel Hill area. Shelly, the owner, provided us with a gorgeous array of blue-and-white plates and porcelain tea sets, silver-plated cutlery, and other key serviceware items we needed for our afternoon tea reception. She even helped with dressing the tables and wow, the end result was more stunning than I imagined!"
Okay, we are beaming after reading this!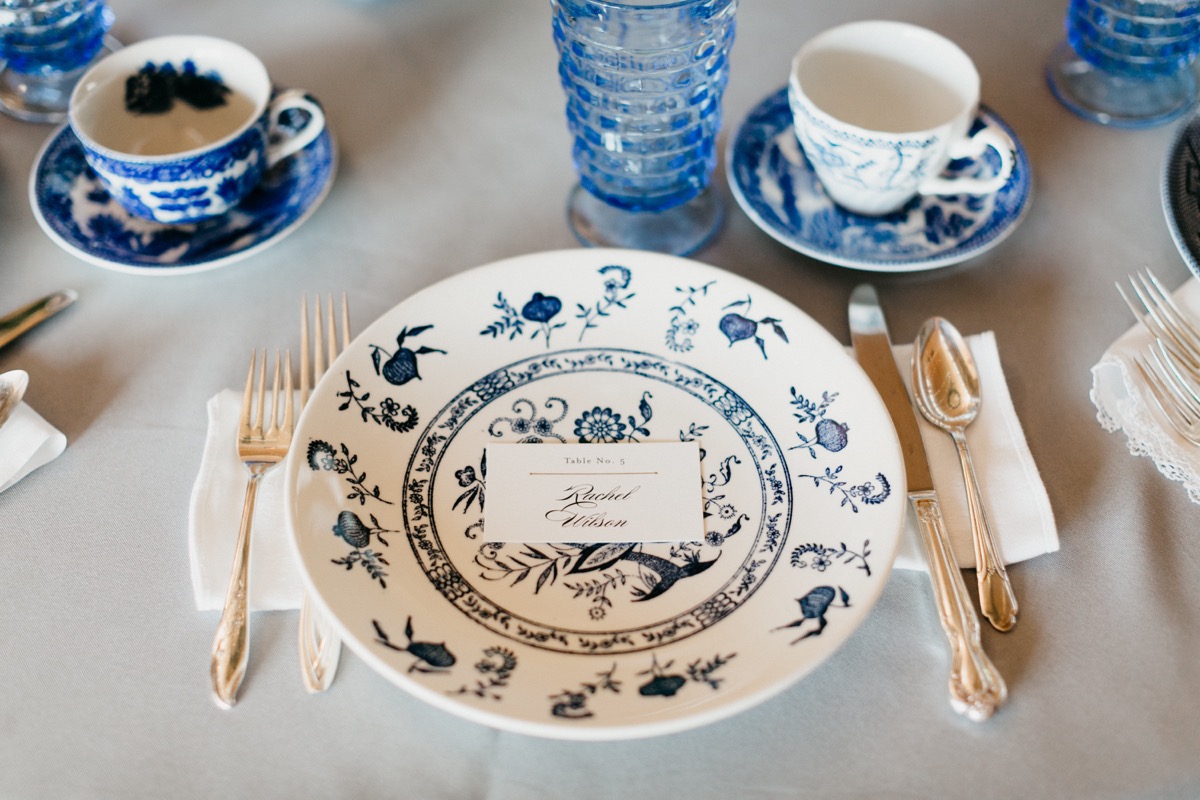 Pssst!  When you have time, shoot over to our Press page for a listing of the magazines and blogs our wares have been featured on!  We are thrilled with each and every one!
---