Today is it! We are revealing some of the photos from a gorgeous feature in this year's edition of Southern Weddings.  If you recall, a few blog posts ago (SVT Events – We Are Featured in Southern Weddings Magazine-Twice!) we spilled the beans on our inclusion in this lovely publication but we needed to wait a bit before sharing. Well, the wait is over for the first of the two articles, "Southern Weddings V9: Chapel Charm," with these photos by Landon Jacob Photography.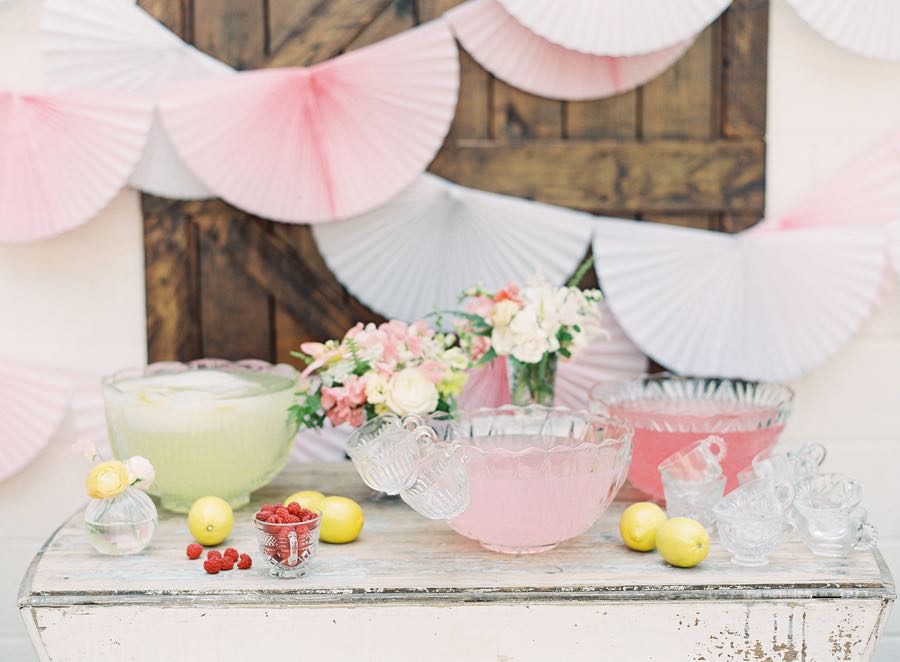 Our contributions to this shoot were our three vintage punch bowls, an eclectic mix of punch cups, pink enameled baby tub, and milk glass compote.  As you can see, the creative styling talents of Mallory Joyce, the Southern Weddings' crew and Landon Jacob Photography shine brilliantly –  the melding of soft pinks and pastels, the floral arrangements by Mallory Joyce, Paisley & Jade's vintage furniture, and other assorted details, all set at historical The Parlour at Manns Chapel.
If you have the magazine, jump to page 89 to see the full spread with a listing of the participating sponsors and vendors at the end of the article. You can also enjoy this feature on Southern Weddings' website, Southern Weddings V9: Chapel Charm, and the back story about this photo shoot at Southern Weddings 9: Behind the Scenes of Chapel Charm!
---