One thing I love about my business is seeing the many different venues in our area. This weekend was especially a treat as we traveled to the small city of Tarboro in eastern North Carolina. According to the town's website, Tarboro was originally inhabited by the Tuscarora tribe.  By 1733 Europeans discovered this beautiful area by a river, known as the Taw, the Native American word for "river of health." Over the years, the area was called Tawboro, Tarrburg, and Tarborough, until today's name of Tarboro finally settled in.
Our destination was a beautiful, historic church called Saint Anne's Chapel on the outskirts of town. It was designed by a German Baltimore architect and built in 1922 by two sisters with help from their cousins. Services were held here until the 1950s but after the sisters' death, it started to fall into disrepair. Rescued by Kevin and Trish Wilson in 1999 and carefully restored to its former beauty, Saint Anne's Chapel is now a lovely place for weddings and community events. Be sure to check out their website to learn more about this gorgeous piece of history!
We left our 225 place settings with Brooke's family and crew and can't wait to see scenes from their wedding and reception!  Many thanks go out to her family and friends for helping Priscilla and me unload, and for sharing a bit of their stories as well.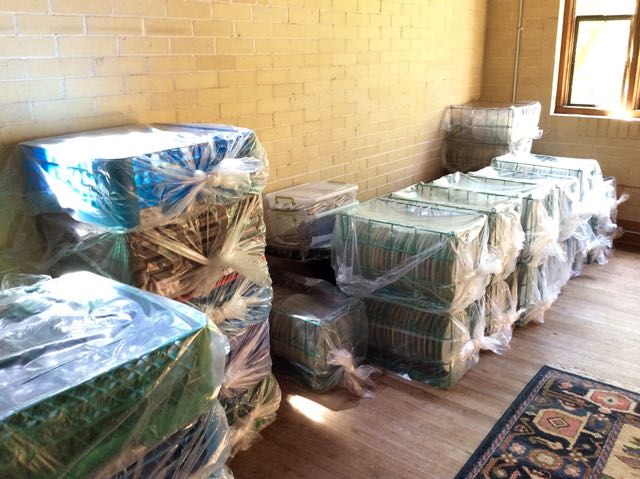 PS – One unexpected philosophical nugget that came up during our conversation on the road to Tarboro is this thought from a Barbara Kingsolver book  – The most important thing about a person is the thing you don't know.  Hmmm…food for thought, indeed.
_____________________________________________________________