Like one of my favorite characters on Sesame Street, Count von Count, I love numbers and it seems like we are always counting at Southern Vintage Table – like, how many vintage blue & white china patterns we have, the number of salad forks in our collection or the length of a creamy lace overlay.
Sometimes, however, our counting means even more – they mark an achievement – and we have a few of them we'd like to share. Let's start the countdown with 10 numbers we are celebrating…
---
~ 6,065 Views on Our Wordpress Blog ~
This past week we marked our one year anniversary on WordPress and, as of today, our view count is 6,065. We think this is definitely something worth celebrating! To everyone who reads our weekly blog, we extend our sincerest thanks!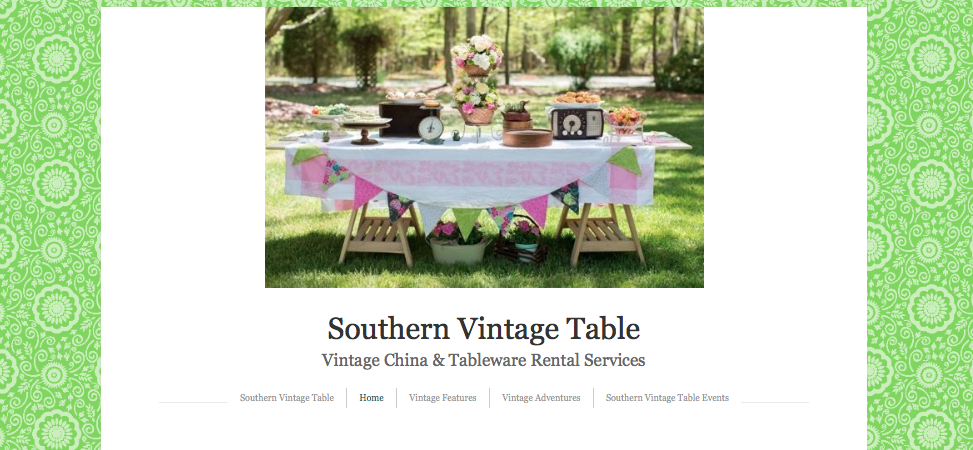 ---
~ 1,242 Pieces of Vintage Silver-Plated Flatware ~
Okay, I didn't really count each piece but we do have place settings for 200+ guests and many serving pieces as well. This cache of flatware didn't come so easy – we've scoured thrift stores, estate sales, auctions, consignment shops, craigslist, ebay and more to find these glorious vintage patterns. Now, that's certainly an accomplishment to note!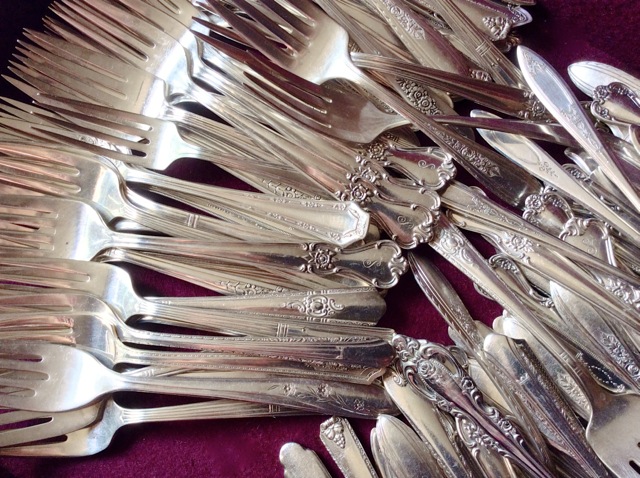 ---
~ 882 Pinterest Pins ~
After one year we currently have 882 pins on Pinterest. These pins showcase our inventory at Southern Vintage Table. If you want to know what we have to offer, this is a great place to start.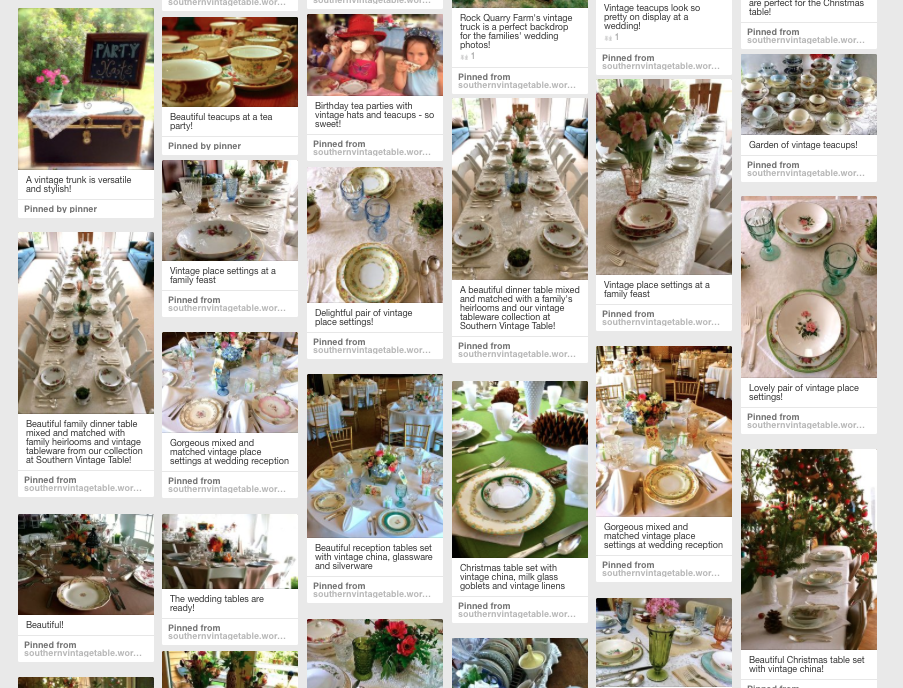 ---
~ 280 Facebook Likes ~
Thank you all for your "likes," comments and post shares on our Facebook page! We love to share with you our new additions as well as our latest events. And, we love to hear from you!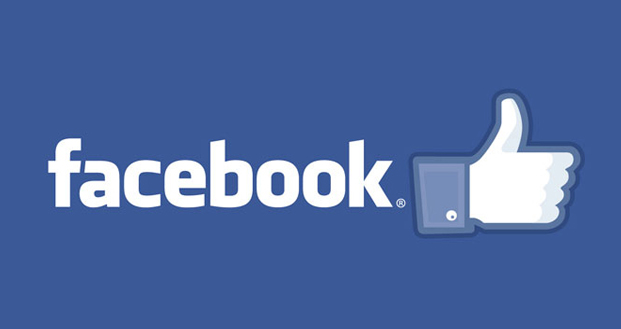 ---
~ 200 Guests ~
One question often asked is how many guests we can accommodate. With our inventory of china, flatware, linens and glassware, we can now service 200 guests. Now, that's a festive feat!
---
~ 71 Blog Posts ~
We love writing and sharing our thoughts about anything vintage and so far we have 71 blog posts to attest to just that. Check in with us each Sunday to find out more about our latest vintage find, see photos from our most recent event or hear about our vintage adventures. We appreciate each and every visit!
---
~ 65 Vintage Whitehall Glasses ~
We now have 65 of this fabulous vintage glassware pattern in a rainbow of colors. Our goal is to have 100 in our inventory. Of course, we also have lots of other terrific vintage glassware patterns in these colors as well, definitely enough for your 200 guests.
---
~ 21 Pinterest Boards ~
Check out our fabulous vintage inventory, organized on our 21 boards. From elegant vintage china to vintage decor, we have so many wonderful items to help make your gathering unique and fun!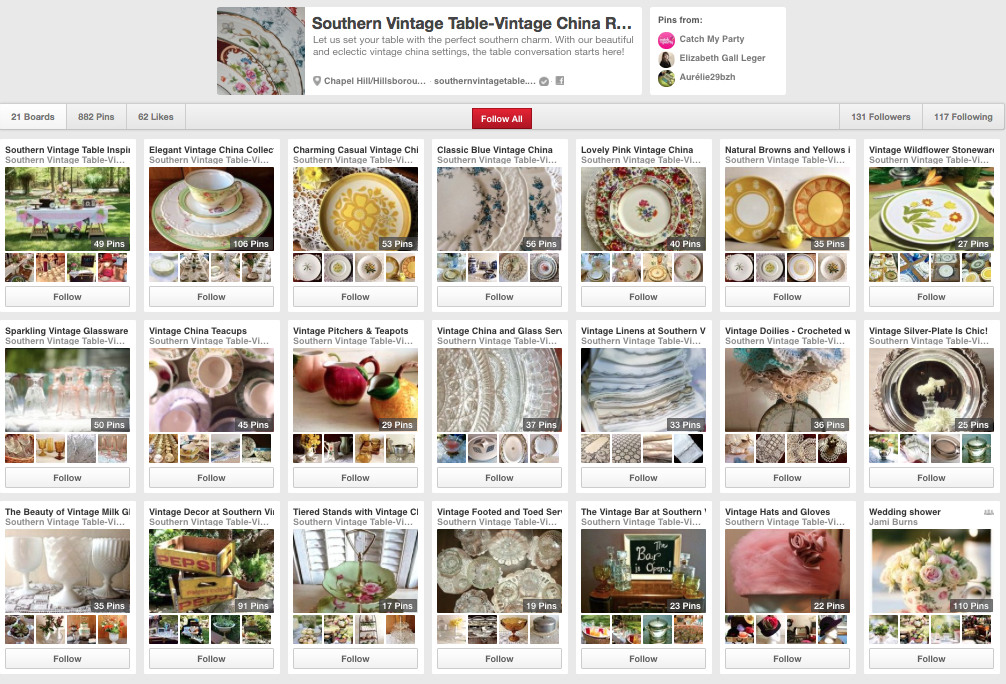 ---
~ 18 Events ~
From birthday tea parties to holiday dinners to wedding receptions, Southern Vintage Table took part in 18 events this past year and loved every one of them! Thank you for inviting us to share some vintage with your special occasion.
---
~ 1 Year Anniversary! ~
Drum roll, please… And, now for smallest number but perhaps the biggest cause for celebration! Southern Vintage Table has been open now for one year! It's been quite an adventure – collecting, researching, cleaning, repairing, photographing, identifying, writing, posting, washing, archiving, sorting – and we have loved every bit of it. Gosh, how to you thank everyone for their support and kindness? Simply and sincerely – Thank You.
---
• — • — • — • — • — • — • — • — • — • — • — • — • — • — • — •