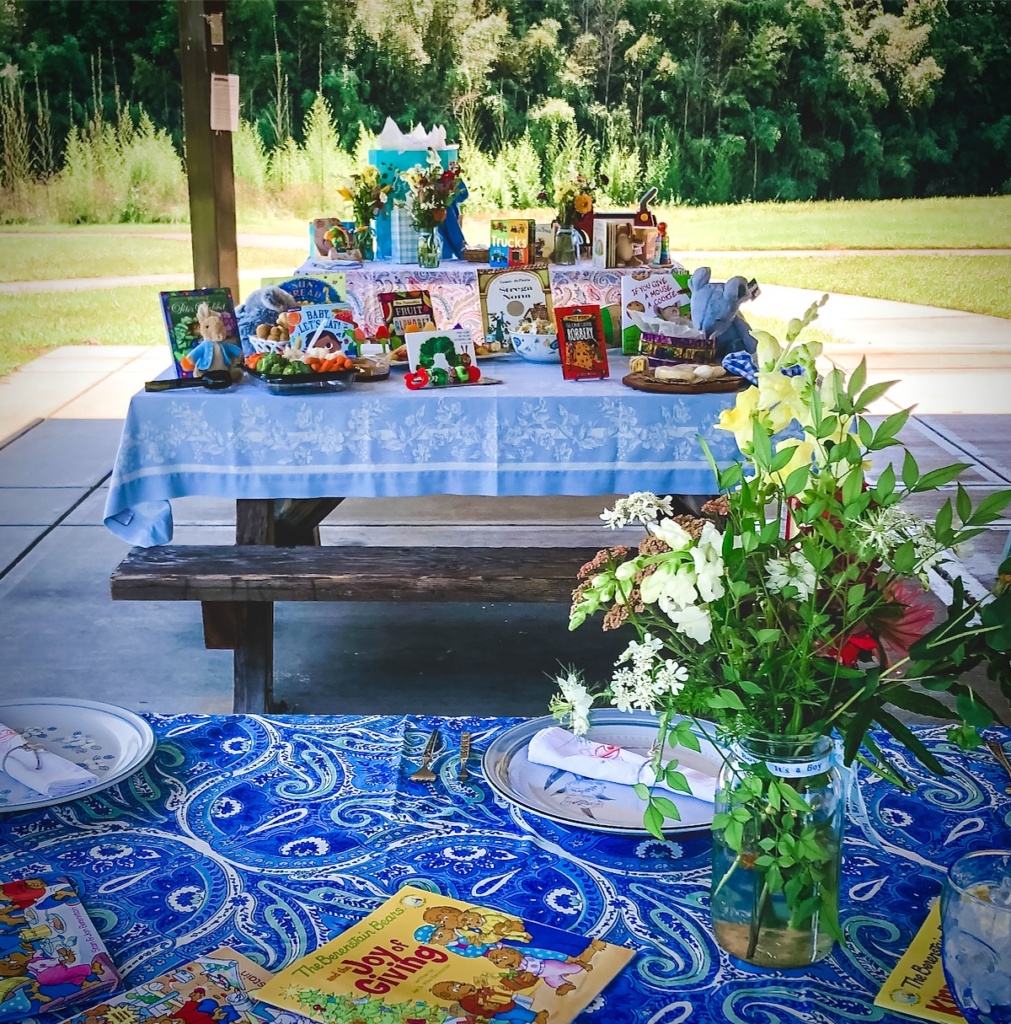 Becoming a grandparent is an exciting, wonderful life-changing event! For those of you who have experienced this second wave of babies to dote on. it's almost indescribable how much love this moment brings. This quote from Lesley Sthal, however, beautifully captures this intense emotion.
"I was trying to understand my grandmother feelings. Why, when I looked at and held the baby, I felt I was floating, that I was on a high…. I keep wanting to burst into song!
So I wasn't crazy, & I wasn't alone. When a grandmother holds the baby, her brain, like a new mother's, can also be drenched in the bonding hormone oxytocin. 
Aha! There it was. We grandmas literally, actually fall in love." 
― Lesley Stahl, Becoming Grandma: The Joys and Science of the New Grandparenting
So, there it is. Grandparents experience a chemically-induced falling-in-love euphoria. The sheer happiness of grandmotherhood is definitely a moment your dear friends want to celebrate with you, and for Jami, her friends hosted a grandmother shower with the sweetest theme – favorite children books paired with a delicious dish. See how cute these look! (Thank you, Mary!)
Jami's first grandchild will be a boy, hence the blue. (We know colors are gender-less but sometimes you have to go with tradition, right?) We safely held our soiree outside at Gold Park in Hillsborough under the shelters, setting each table with our party essentials – gifts, food, and place settings. The simple place settings included vintage stoneware, blue goblets, and a lovely embroidered napkin. Fernrock Farm's fresh florals were arranged in six mason jars adorned with a "It's a boy" ribbon for each of us to take home.
Friends celebrating with friends is always a treat and we all enjoyed ooh-ing and aah-ing over each and every book, truck, and baby accessory. These gifts will reside at the new grandparents' home, waiting to delight the baby with his grans.
The ultimate decision – your Grandmother name!
---
"When it was finally my turn, I felt I was growing a whole new chamber in my heart. I nearly swooned, staring at the baby like a lover. I'd never seen anything so delicate and beautiful, so sweet, every feature perfect." 
― Lesley Stahl, Becoming Grandma: The Joys and Science of the New Grandparenting
It's your turn, Jami, and we are sooooo happy for you!
---