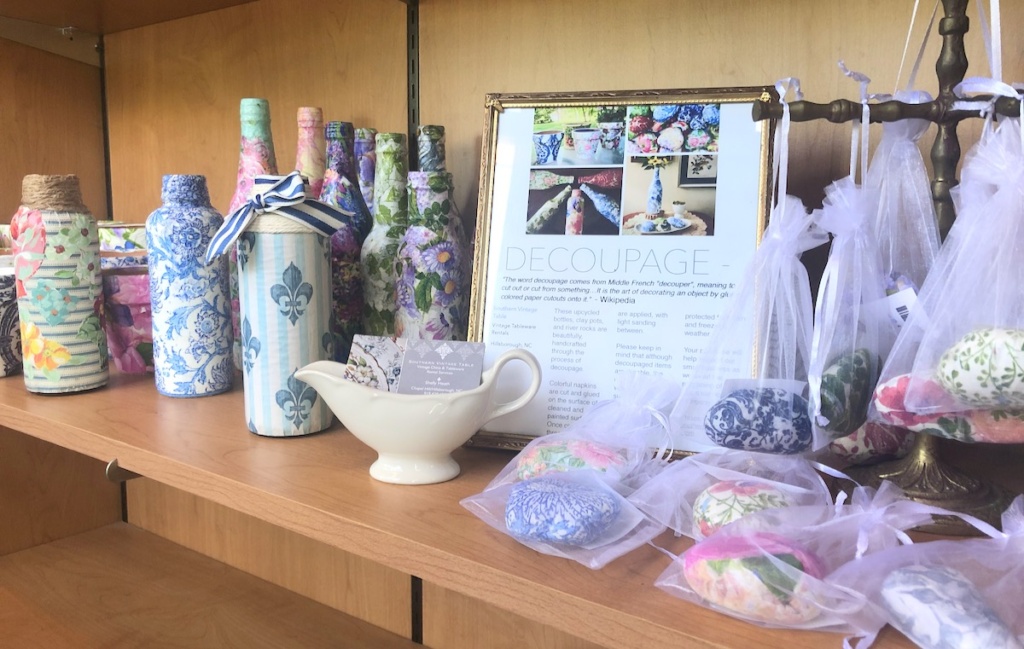 As the title announces, our handcrafted decoupaged items can now be found at New Hope Market on Hwy 86, across the railroad track from the now-closed Allen & Son BBQ place. This small restaurant and market has a large following due to the delicious made-to-order food, the scrumptious offerings at the dessert counter, and the friendly folks that work there. When we were there setting up, Randy sincerely welcomed his customers, often calling them by their first name. Folks coming and going all had smiles on their faces as they left.
Owner Randy also stocks local food items such as produce, Maple View ice cream and milk, and NC beers. And, he supports local artists and artisans, which led us to him. We are so pleased to be here, in the heart of the Blackwood area of Orange County.
Randy asked us to make a sign explaining the process of decoupaging along with our company name. It certainly added a fine touch to our shelf display!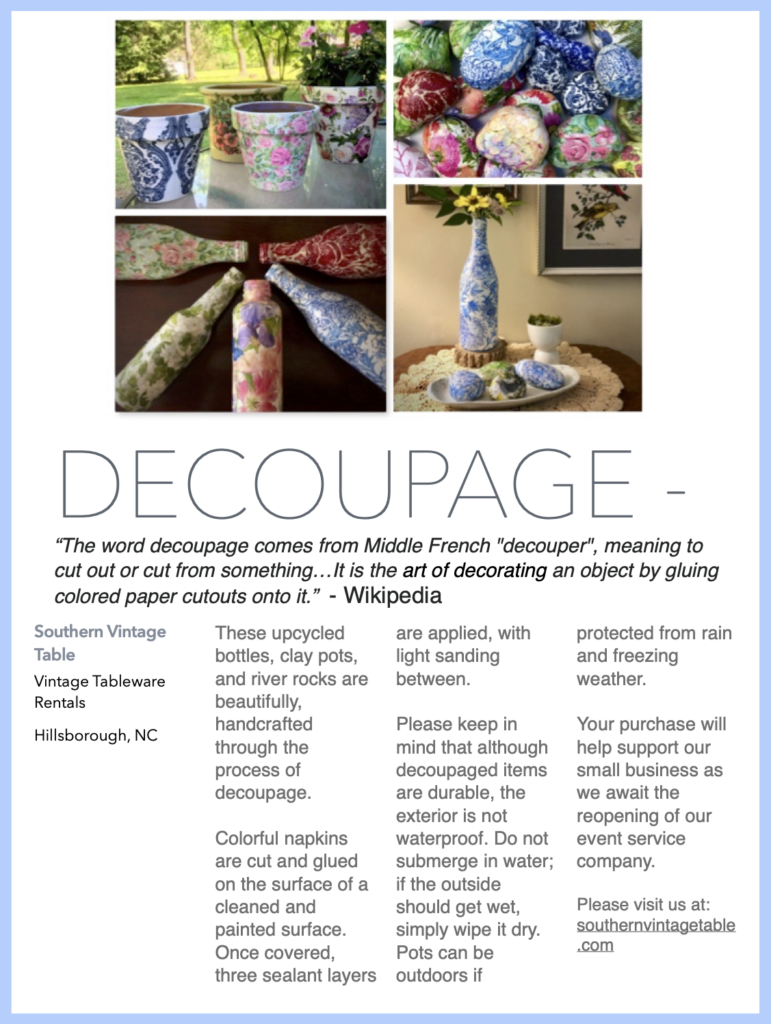 Come by New Hope Market, dine in or carry out, try a yummy dessert, and check out the cool handmade treasures at the market. We thank you in advance!
PS – We also will be selling our wares at Fernrock Farm's stand on the 2nd and 4th weekends of the month. We so much appreciate the folks who came by and purchased pots, rocks, and bottles. It was such a confidence-builder! We've got some new patterns we think you'll love!
---