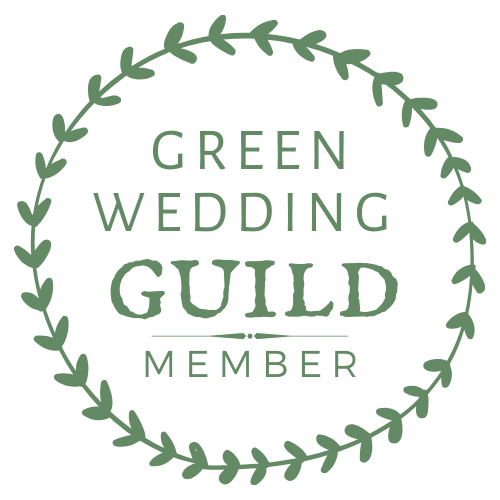 Southern Vintage Table ie now a proud member of the Green Wedding Guild! This group of wedding vendors has pledged to become better stewards of our planet while providing excellent services and products. Here's the Green Wedding Guild pledge:
"We believe that we can all do more to reduce the waste generated by weddings, and that sustainable choices are within reach of all vendors and couples. We strive to make these choices accessible to our clients, and to become better environmental stewards through education and community. We may just be beginning our journey, we may not have achieved zero-waste, or we may already be green leaders in our field, but we are committed to learning, and to sharing what we learn with other vendors and clients along the way. By educating ourselves and our clients, we pledge to move toward creating a more environmentally sustainable wedding industry. We do this not only for ourselves, but for our clients and our planet. We pledge to be respectful, professional, and non-judgmental toward other vendors and clients. We will lead by example and support others on their own quest toward more sustainable weddings. We are not here to judge, but to inspire!"
Our company offers rescued vintage tableware and linens as well as vintage decor. These offerings are sustainable, recovered, and a reminder of our shared past. We are excited and pleased to formally become a member of the Green Wedding Guild. Check out our listing on the website as well as the other guild member vendors.
---