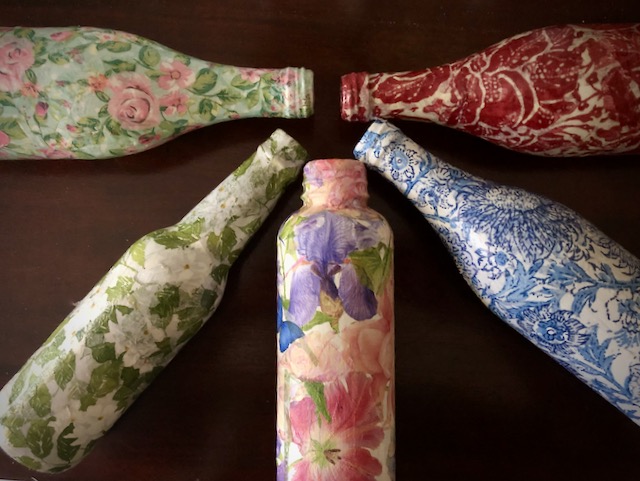 We are ready to offer our customized upcycled treasures to you! Beautiful decoupaged bottles, jars, pots, and rocks (we love-love-love our pretty rocks!) will be available next weekend at Fernrock Farm's stand on Orange Grove Road in Hillsborough, NC.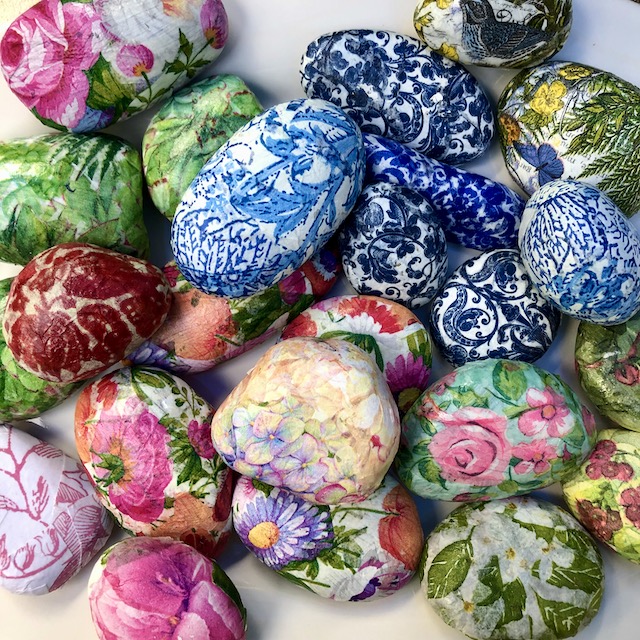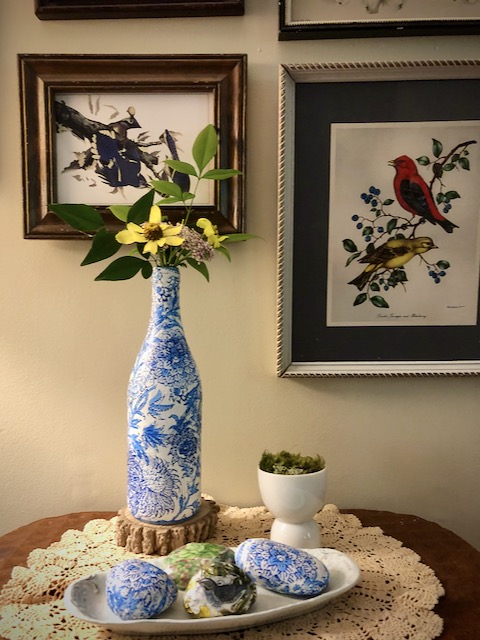 All in one shopping – pick up both a beautiful bottle/vase and a gorgeous bouquet or a transformed pot and plant and you are ready to enjoy a one-of-a-kind arrangement. For details about Fernrock Farm's offerings, check their Facebook page for the latest info. In advance, thank you for supporting Southern Vintage Table and Fernrock Farm!
Pricing:
Decoupaged Bottles and Jars – $15 each
Decoupaged Pots – 4 in -$15, 6 in -$20, 8 in -$30
Rocks – $5 each or 3 for $12
Fernrock Farm
4500 Orange Grove Road, Hillsborough
Open 9-6 Friday, Saturday, and Sunday
Cash or check payment through honor system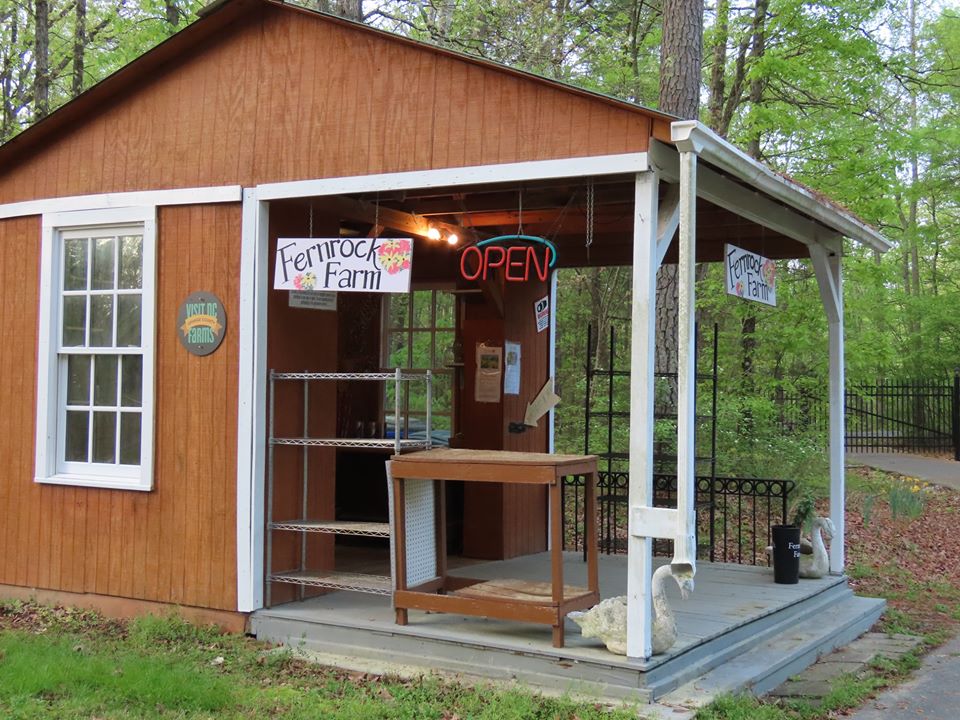 Supplies will be limited since each item is carefully and individually crafted. Please keep in mind that although decoupaged items are durable, the exterior is not waterproof. Do not submerge in water; if the outside should get wet, simply wipe it dry. Pots can be outdoors if protected from rain and freezing weather.
---